COVID has hit our local community in ways we never expected but more so for the urban poor.
Bring It On! Association is a small group of volunteers who are willing to risk it all and get essential food packages out during this pandemic. Our team will be doing the leg work to deliver essential food supplies to those in need in the most hard to reach areas. We work with local NGOs and charities who's funds have been cut short due to this pandemic. RM60 feeds a family in need for up to a week*.
Typical RM60 Food Aid Box may include*
Purchase your aid directly from these outlet
Sub Lot 30-33 Ground Floor,
Tabuan Stutong Commercial Centre,
Phase 1, Jalan Setia Raja
Ground Floor, Unit 21-25 Premeir 101,
Jalan Tun Jugah
Green Heights Mall
24, Jln Hup Kee, Taman Seng Goon
E-G-22, 23, 24, Ground Floor,
Gala Street Mall Gala City,
Jalan Tun Jugah, Kempas Heights
Ground Floor, Sublot 2, 15 Shoppe,
Jalan Batu Kawa, Taman Desa Wira
M10 Commercial Centre,
Batu, 10, Jalan Kuching – Serian
The Spring 24, Q5A, Kampung
Kenyalang Park
Unit 128 lot 456 & 492 Gala city,
Jalan Tun Jugah
KCLD, Ground Floor, Lot 3262 Block 10,
Jalan Tun Ahmad Zaidi Adruce
Lot 398-401, Second Floor,
Lorong Seng Goon 9,
Jalan Datuk Tawi Sli
Sublot 8 & 9, Ground Floor,
Stutong Avenue, Jalan Setia Raja
Lot 24-34, Lorong Mahsuri 2, Sibu
Ground Floor, No.57,
Jalan Tuanku Osman, Sibu
Kampung Baru Sebuan Besar, 97000 Bintulu
We rely on the financial support of generous people such as yourself to help all those who turn to us for assistance. Your donations in-kind will help us to purchase food items in rural areas and finance emergency relief. Since we can buy in bulk, we are able to get the food items at a more competitive price and we are able to get more items compare if you were to purchase individually at a supermarket. All donations are spent on food. There are no operational costs, all our volunteers deliver food at their own cost.


Maybank
Account No: 5610-3312-5037
Account Name: Persatuan Maju Ke Hadapan Kuching
Swift Code: MBBEMYKL
Thank you so much for joining the fight against hunger in our local community.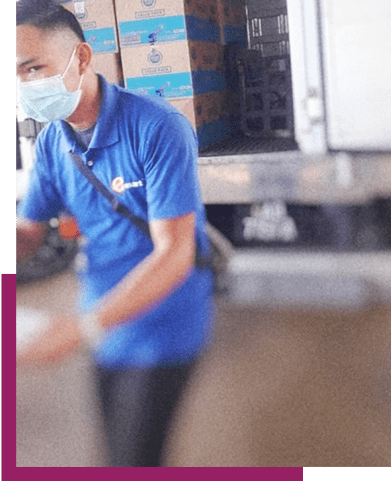 Our volunteers are always in need of milk powder to help families with young children and single mothers from impoverished communities. If you have the time why not organise a milk drive in your local community.
Milk required:
0-12 Months for babies
Stage 123
Stage 456
Whether you collect 10 or 100 items, all donations will make a
difference to someone's life.
You can help provide food aid for people in crisis when you hold a food drive.
A typical food Aid Package may consist of the following:
5kg Rice
Tray of 30 eggs
1Kg of Flour
1kg of Sugar
2 Cans of Tomato Sardines
1 tin of pickled lettuce
1L of Oil
1-2 packets of plain crackers
Once your aid is ready, all we ask is that you photograph it and email us so we can connect volunteers to come and collect the aid to be sent directly to families in need. Alternatively we can connect you directly with a local supermarket who can pack the aid for you directly.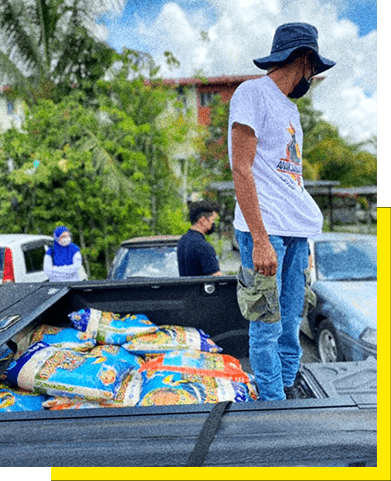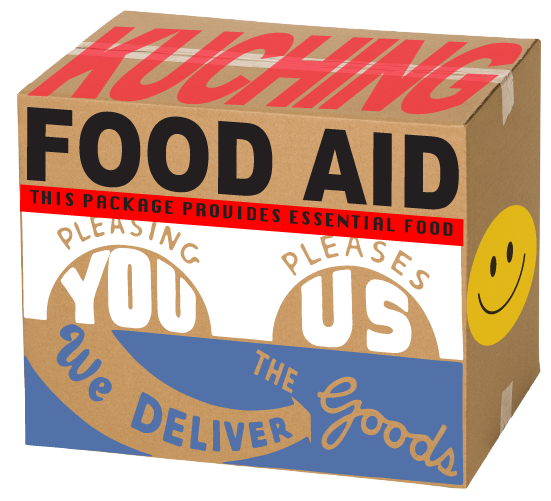 Kuching Food Aid help families facing food insecurity in Sarawak from impoverished communities who have been adversely affected by the COVID-19 pandemic. Many of our food aid recipients are single mothers caring for young children, the sick, elderly and differently abled. Other recipients include rural farmers, fishermen and labourers dependent on a daily wage to make a living. The COVID-19 pandemic has caused significant job losses and many families have spiralled downwards into worsening poverty. All volunteers give their time for free and pay for all travel expenses. 100% of your donations goes towards food aid only. There is zero administrative cost.