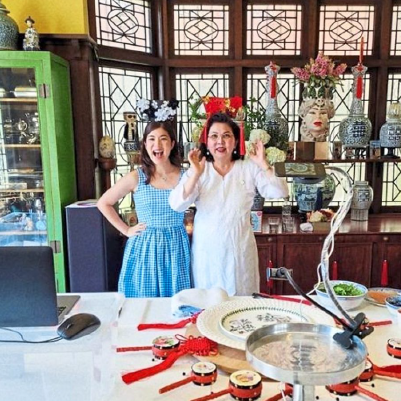 Kuching entrepreneur's food drive
By SHARON LING, Sabah & Sarawak, 08 Mar 2021
FOR the past few months, Kuching-based entrepreneur Shen-tel Lee has been leading a community-driven initiative to provide food aid to vulnerable families affected by the Covid-19 pandemic and recent floods in the city.
The Kuching Food Aid programme, which started last November, is primarily driven through its Instagram page and has now expanded to other urban areas in Sarawak.
"Through this platform, those who are keen to help can buy a food aid box, which will be donated to the urban poor and underserved communities in Kuching, Miri, Sibu and Bintulu through our partnerships with local NGOs, charities, volunteers and religious leaders, who help us get the aid to needy families, " Lee said.
The programme also received support from six local supermarkets which stock Kuching Food Aid boxes on their shelves for shoppers to purchase directly.
The food aid will then be packed by the supermarkets for the Kuching Food Aid team to collect and deliver to needy families.
During Chinese New Year, Lee jumped at the opportunity to host an online event to teach participants how to make yee sang and donated all proceeds to Kuching Food Aid.
The online event came about through a collaboration with Airbnb for its Chinese New Year campaign.
"They offered me the option of turning this into a social impact experience, where 100% of the booking proceeds is channelled automatically to the host's charity of choice.
"To me, this was a wonderful idea that made hosting an online experience for the first time even more memorable.
"It meant a lot to me as not only was I able to connect with friends and guests around Malaysia over making yee sang, but I was also able to further support Kuching Food Aid, " she said.
For the event, Lee and her mother Betty co-hosted over 15 families to share their family's tradition of making their own yee sang.
Her mother enjoyed the experience and even printed certificates of participation for their guests.
"It felt like a group of friends coming together for a shared cause, to support Kuching Food Aid while celebrating an important part of our culture, " Lee said.
She added that 8,000 families received assistance from Kuching Food Aid to date and the team was looking to extend help to more families.
Join our 
Telegram 
channel to get our Evening Alerts and breaking news highlights