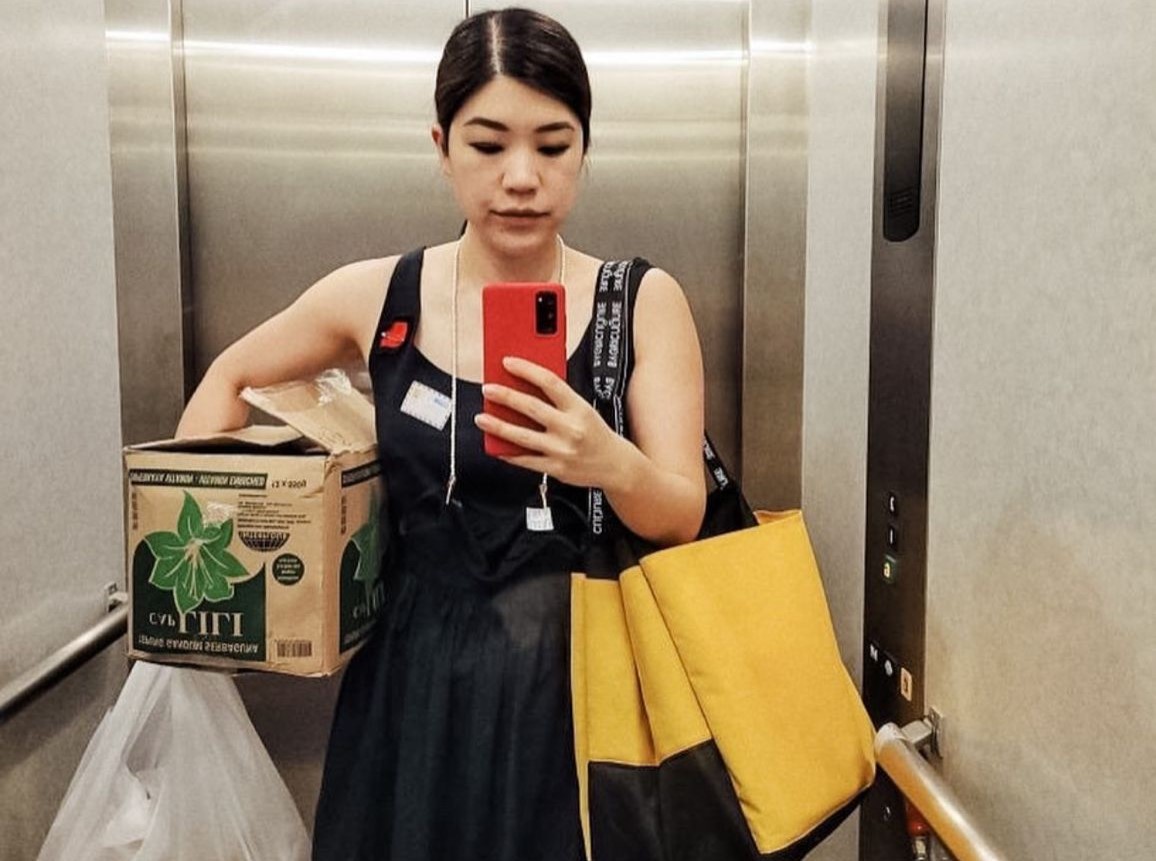 Shen-Tel finds passion in selfless acts of kindness
KUCHING: Kuching Food Aid which she spearheaded during the height of the Covid-19 pandemic has put Datin Shen-Tel Lee on a course of giving back to society in a big way.
She is now embarking on a five-year partnership with local non-governmental organisations (NGOs) and government welfare agencies to see what more can be done for the community.
Among the charity works and projects that the founder of Kuching Food Aid and co-founder of local accessory brands Bowerhaus and Sereni & Shentel is actively involved in is the Kuching Community Social Support Centre (Kuching CSSC).
New Sarawak Tribune sought her out on the eve of International Women's Day to see what makes her tick and Shen-Tel, who is nothing short of an inspiration, made no secret of her big dreams for the centre.
Describing charity work as a higher calling, she pointed out that her inspiration and motivation for giving back to the people come from the people themselves.
"I do not actively seek out charity work, the work often comes to me and I am always blown away by the passion that people have to help our community," she said.
"Passion projects are always selfless acts of kindness. If I can shine a light on their work to help raise more funds so it enables them to do more for the community, then I will."
As to why it is important for her to give back to the community, Shen-Tel explained that this has to do with what was instilled by her parents.
Thus, giving back to the community especially to those in need comes naturally as it is engraved within her and how she is wired.
"My father is a doctor and I learnt compassion from him. Since I was young, I watched him on aid missions and heard him say the patients come first before the family. My mother, on the other hand, is very much involved in charity work and she actively included me in all her fund-raising events.
"My parents have been my main pillars of strength and biggest role models. My father taught me the importance of independence and power of education while my mother taught me the voice to speak up and be myself no matter what as well as the legacy of helping the community," she said.
She stated that she learnt from young the power of networking and is using them for good in times of trouble.
"I have an incredible support network of people who I lean on and turn to when times are tough. They have shaped the person that I am.
"I truly believe you are who your friends are and the company you keep," she said.
As a mother of two young boys, Shen-Tel said she wants them to grow up seeing and hearing about all the injustices around so they can play their part no matter how big or small it may seem.
"Spearheading Kuching Food Aid from home was a perfect place for our entire family during the Covid-19 pandemic to come together and do an act of good for the community. My sons and I learnt a great lot and still do to this day.
"I feel it is important especially for the privilege young to give back, to be kind and to never be entitled," she said.
With the International Women's Day celebration theme being 'Gender Equality Today for a Sustainable Tomorrow', Shen-Tel said she has many hopes.
"However, for me personally it is starting at home with my sons. It is raising our boys to be feminists, it is teaching them about consent, about gender inequalities and their responsibility to break the bias," she said.
On sharing words of wisdom for women who are currently facing life challenges, Shen-Tel advocated the importance of talking things out.
"If there is one thing I have learnt, it is the power of fostering a good friendship with someone you trust and telling them your life problems. You will be surprised how powerful it can be to get those hard-inner thoughts out.
"Do not be afraid to seek advice and guidance from people who you look up to, the people you trust," she stressed.
Shen-Tel encouraged women to never doubt their intuition nor quash their dreams for anyone, adding that one must put oneself first and embrace one's differences.
"Find something that you are passionate about and relish it. You should never be afraid of failure because it means you gave it a go when others did not and you learn the most from mistakes.
"Foster strong relationships with your friends and never underestimate the power of a good night's rest," she added.